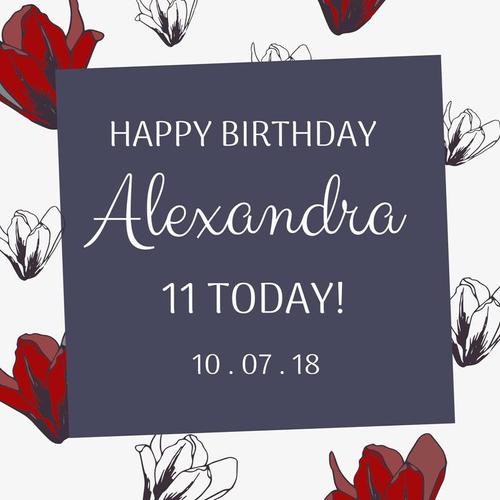 Your little one is turning 5 years and you have to plan a big birthday party for her. You have the venue, catering service and even decorations in line. Now there is one thing left to do and that is to get birthday signs to make this day extra special. If you search online or visit a nearby party store, you will come across so many birthday signs. But, if you want to make this day extra special for her then choosing customized signs will seal the deal for sure.
Now, these custom signs a bit towards the expensive side than the regular birthday sign. But still some people would love to spend that extra buck. Want to know why? Let's focus on the points right now!
Create customized messages:
You can visit any party supply store and will find limitless selection of birthday banners, signs, décor and more. But, there is no way you can personalize them.
Most of these decorations are created following the standard protocols with their own color schemes and the generic "happy birthday" message.
But, while you are purchasing custom banners or signs for the upcoming party you can create customized message to celebrate with your guests.
So, these custom signs will truly add a feather to the birthday party and make it worth remembering for a long time.
Unique design to match your needs:
It is likely that you will be hard-pressed to find a sign with a design that celebrates your kid the way you think he or she wants it to be celebrated. So, instead, you can try coming up with one of a kind design and make this birthday celebration even more special.
Here, you can choose your daughter's favorite colors, font and a touching message that will surely put a smile on her face.
You can even choose her favorite cartoon characters and get those printed on the banner.
You can even go an extra mile and add a photo of your daughter on the sign, which will surely make her feel extra special.
Set the right tone:
Even though it is not a necessity to hang a sign at the party to let people know about the event, but a custom birthday sign can always set the tone of the party. It helps in creating that entertaining and fun vibe to the place, which is a great call.
Providing the perfect photo ops:
If there is not any photo of the party, how can you remember it after it is long gone? A unique designed birthday sign will provide all with the chance to snap photos with the banner and then share those pictures of the special day. That's a call you need to address with the customized signs.
So, now you know why people are more into customizing their birthday signs to make them popping and adding more entertainment factor in the party. Get the right help from professional sign manufacturing companies for quality help out there.